Our Partners
Techli delivers news and in-depth editorial on the technologies, businesses and ideas that are changing the way we live, work, and play. We know cutting edge technologies and vanguard businesses are emerging around the world, not just in Silicon Valley.  Techli covers innovation wherever it happens, whenever it happens.
Pushup Social seamlessly integrates a Social Network into your existing website in minutes.   It's a technology that adds a social network bar to the bottom of the site, which can be launched or put away with a simple click.  Site owners can now build and engage their community by giving them control of community messages, user analytics, advertising revenue, improved SEO and more.
Cubicle.com is the leading online store for high quality clones of the popular Herman Miller AO2 cubicle. The vision for Cubicle.com came in 2010 when we thought of an easier way for people to purchase cubicles. People had been utilizing online shopping for years when it came to travel, clothes and electronics, so we expanded on that concept to include cubicles. Our offices are located in the heart of downtown St. Louis, MO in the middle of the burgeoning St. Louis startup community.  The company has grown at a fast and steady rate over the past few years.
Openly Disruptive mashes technology, commerce and culture to help you create the future. Through unique online sessions with innovators around the world, thought-provoking events, member content, workshops and public innovation projects, it helps people, teams and communities thrive through hands-on disruptive innovation.
Read Openly Disruptive's Partner Spotlight here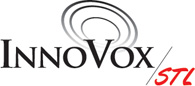 InnoVox STL, an organization specifically dedicated to the charitable purposes of Section 501(c)(3) of the Internal Revenue Code, strives to promote innovation and entrepreneurism in St. Louis. We engage in extensive communication campaigns with the goal of establishing St. Louis as a leader in innovation and entrepreneurism both locally and nationally.